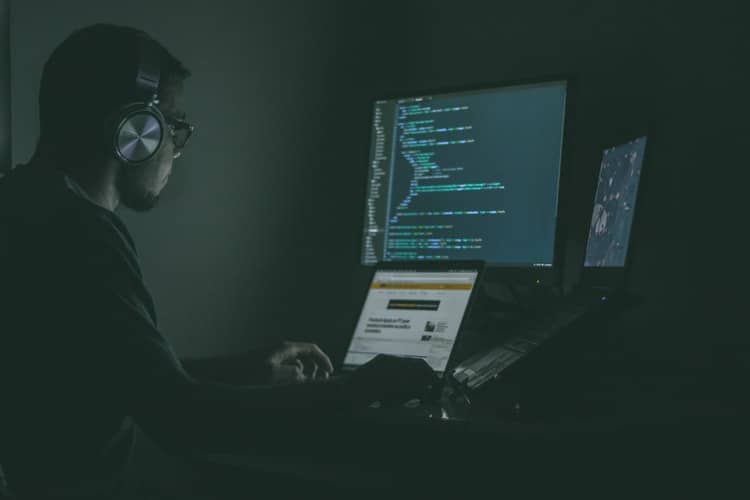 Information and data security work on the fundamentals of creating a safe, healthy, efficient, and productive environment within any enterprise for data storage and sharing. As the need for more connected enterprise surfaces, organizations start looking at housing their data in the cloud instead of on-premise. 
While we are not unfamiliar with the benefits of cloud connectivity and data accessibility over the internet, we might need some knowledge of how it can also be disastrous as much as it is advantageous.
Microsoft Office 365 is a popular platform used by numerous organizations and enterprises to contain their data and facilitate data sharing, analytics, and storage. But, listen up.
Before migrating to Office 365, you might need to consider the security repercussions that might spring up. The Department of Homeland Security recently said in a statement that several IT consulting companies and Managed IT Services Providers (MSPs) involved in the Office 365 account takeover are not taking enough measures to appropriately guard their data and cloud-based services for their customers.
Before we delve deep into how you can avoid attacks such as this, let's first bring you up to speed on what happened in the attack and how businesses were affected.
What Happened in the Microsoft Office 365 Cybersecurity Attack?
The Office 365 account-takeover attack allowed cyberattackers to gain information about how a company operated, used email signatures, and handled financial transactions. After gathering this information, hackers were able to launch attacks and collect additional login credentials to several other accounts.
You must know that Office 365 attacks begin with phishing tactics where cybercriminals use social engineering to allure email recipients to click on a phishing website link. This attempt helps attackers steal information such as account data, passwords, or any other confidential information. 
Cybercriminals don't discriminate and spread out their threat as much as they can. So, they often target customers and partners of businesses, making such kind of attacks a larger threat to a company and its reputation.
If you aren't familiar with the most common threats that are a concern with Office 365, here's a wrap-up.
Sensitive Information Leaks
Human error is a substantial threat to the security of many enterprises. Office 365 risks are often traced back to human ignorance or lack of awareness in employees.
Here's how to address these risks:
Create blocks in your Office 365 environment so you can limit access and authorization to sensitive information.

Implement Office 365 DLP (Data Loss Prevention) policy for your organization.
SAML Authentication Breach and Similar Potential Gaps
In 2016, Microsoft's SAML authentication security loophole got discovered, where the ID name was not checked. This exposed federated accounts, including sensitive information pertaining to emails and OneDrive data. 
The fact that this happened once proves that it can happen again and that the largest of organizations can fail to plug in major security flaws.
Malware Threats
Malware are a popular way hackers use to infiltrate and damage your computer systems. Office 365 is prone to attacks from the following malware if the best cybersecurity practices are not followed.
Virus

– These programs attach themselves to clean files and infect them, spreading to other files rapidly, until they render a system dysfunctional and corrupt or delete important files. 

Trojans

– These software programs disguise themselves as legitimate, but create backdoors for other malware to enter your system.

Ransomware

– Ransomware locks down your computer and prevents you from logging into your machine. When you pay a hefty ransom to the bank account displayed on the screen, you regain access to the system and the underlying data and applications.
Besides these, there are other malwares such as spyware, worms, adware, and botnets that can seriously compromise your information and data through Office 365.
While Office 365 releases a data security plan regularly, it is better to not singularly rely on it. Partner with a data and cloud security company such as WeSecureApp to ensure that your sensitive data is fortified.
Cryptojacking Threat
Cryptominers use this method to search for digital currency using your network and power. Early cryptocriminals such as CoinHive used your resources solely to mine the web for cryptocurrency. But, more recent ones are known to leave malware on the Windows servers of their victims.
Cryptojacking is not an inherent threat to your system, but it can lead to subsequent data breaches. Therefore, it is better to guard your Office 365 system against cryptojackers.
Compliances and Security
While you try to get compliant with GDPR now, you must consider the security of data as much as its accessibility. As you get your compliance strategy in place, it is important to regard the security of your Office 365 as an integral step.
SaaS is not implicitly safe. Just because you are working with a well-known brand such as Microsoft, does not mean you can loosen the security stings on your Office 365 network.
In order to ensure optimal security arrangements, trust the specialists at a known security orchestration company such as WeSecureApp.
We deliver security services and well-rounded mechanisms for your business. Learn more about our services.